Here's a Quick Reason Why It's so Important for Startups to Be Online With a Website
On our podcast, we like to ask our guests whether or not it's considered essential for any aspiring entrepreneur or early stage startup to have a website.
If you're reading this now, and you're a part of our growing community, and you know me well enough, then you'll know that I hit up some of the technical sides of Stage One Startup and this consists of;
Website
Hosting
SEO
Google Webmaster Tools
Podcasting Equipment
Analytics
General IT queries
I'm a complete nerd, and I'm totally proud to say it.
When we ask this question to our entrepreneurial guests they always seem to come back with a similar answer.
Strange right?
What's the answer?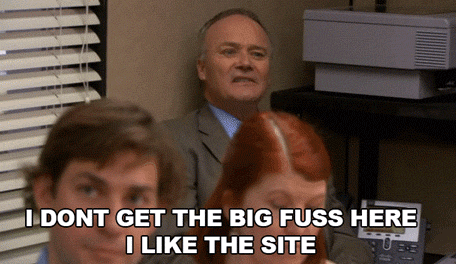 Yes!!
After going back and listening to the episodes that we ask the question on, the majority of them say that you have to be online, you have to be where your audience is.
Your audience is out there; you need to find where they are, what they are doing, what they are talking about, and more importantly, what they need!
How to find out where your audience is?
Well, I bet you that the first thing you do when you want to find out where your audience is hanging out, you're going to go straight to Google.
It's okay! If I had a dollar for every time that Google has pretty much answered my questions then I don't think my bank account would look the way it does.
Find where they are, talk to them and figure out what they need.
Be in channels they are communicating in, so make sure you hit up the likes of; Facebook, LinkedIn, Twitter and the endless amounts of other social media networks that are out there.
Is a website important for your business or startup?
Well, this depends on what your business is, but it's hard to ignore the opportunities that are out there right now on the internet.
It's a big statement, and don't get me wrong; we are all entitled to our opinions, but I do believe that every single business has a use for the likes of having a website and distributing it out to the world.
It's important for your business to be online, especially if you have a website because it allows you to share your content to the channels that your audience is plugged into.
If you're a business that sells a product or service, then consider your website as your storefront on the internet. It's the first thing any of your new potential customers will come across.
Why it's so important for you to have website?
Like our good friend Matt Gottesman says on his episode; EP019: Part 2 – A Startup's Tool Guide for Building Your Online Presence w/ Founder of HDF Magazine
"Your website doesn't have to be all about your products, it more important for your website to be about the value that you can bring to your audience. Show your audience that you love what you do, and why you're serving this niche."
It is also critical not to lose your personal touch, be sure that the message you're trying to get out to your audience through your website is real, it's authentic, and it means something.
A lot of people that use the internet, are rather negative towards it because they feel like when you're on a businesses website you instantly lose that personal connection.
You lose that human interaction between you and the person behind the screen, and I totally agree with that.
That's why you have to use the internet as a medium to talk to people. Speak to your customer, talk to your potential clients and get to know your audience. You are still able to connect with people, so why not do it?
There are multiple tools out there right now which allows to communicate with your visitors, go out there and use them!
Subscribe to our Newsletter!
You can be notified when every new episode gets released! Plus; Free Gifts, Resources, Startup Advice & Much More! We promise not to sent you any rubbish!
"It's hard to create a website, I can't do it!"
Argh, this aggravates me, simply because both Brad and I aren't coders, we aren't website designers or developers.
But we've learned what we need to get the job done, to have a good website which creates engagement while still having that personal touch.
I'll let you in on a little secret that 74,652,825 already people already know about…
It's called WordPress, and it will solve all of your website woes. There isn't anything on you can't do with your website if it's powered by WordPress, there is plugins for plugins to make things work!
I'll hold my hands up, it does take some getting used to, and it does sometimes cause us a few issues but with a little bit of research, the problem is usually solved.
If the problem you are experiencing hasn't caused somebody else on the internet some heartache, then you've probably broken it.
But we trust you; it's all good, you'll solve it.
One of the best things about having your website powered by WordPress is that you can purchase a theme that has been coded, it as been beautifully designed, and comes with incredible usability.
Websites like; ThemeForest, Template Monster or even the likes of WordPress themselves, have ready made websites that work straight out of the box, and the majority of them are free!
You don't even have to pay for it.
All you have to do once you've installed your theme is customise it towards your brand!
It literally couldn't be any simpler than that.
"Does my website need to look professional?"
Well, this one is a tough one to answer.
The reason is, here at Stage One Startup we are all about our branding and maintaining a professional approach.
But!
And this is a huge but, a Nicki Minaj butt.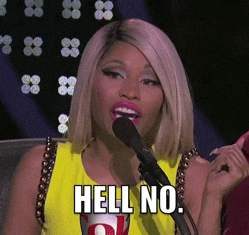 Because it's proven that your website doesn't have to be the bee's knees.
You can throw a website together in the space of a couple of hours, write a few blog posts, share them with the world, and you're ready to go.
There have been many cases where the businesses or entrepreneurs have created a website, which they have spent thousands of dollars on.
And it's not got the return, the engagement or even the SEO results they expected.
Do not do this.
One tip that Matt Gottesman gave us when interviewing him was that if you're looking to create your website, make sure that it's clean, well presented, and provides value to your audience.
As long as you're up and out there, then you're already one step ahead of the game. It may not seem like that at first, but believe us when we say you are because most people don't even start.
One Tip!
I feel like I could go on and on about this topic, only because I feel so passionately about this.
But before I leave you with a few things to think about.
If you're about to create your website or you've already created it but are struggling in some ways.
One tip I would just like to give, is to make sure you have some kind of CTA (Call to Action).
I'm not saying that you need to bombard your website up with popups, banners, screen fillers, slide-ins or endless amounts of optins.
But just make sure that what you have to offer is visible and is there, ready for people once they've figured out that you're not a scam.
People will sign up to your mailing list, if what you're talking about makes sense, provides value and gives your audience an understanding who you are.
I plan on writing a blog post on the different ways to grow your mailing list.
Remember that you can sign up to our weekly newsletter which will tell you everything you need to know about all things startup related.
And….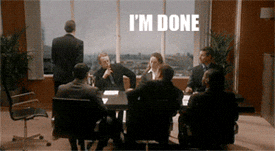 I do hope that you took some time of value from this blog post! Let me know, I cannot wait to hear from you.